A gift that makes a difference
Radio. Bounty. Voice. Change. A donation in someone's name can bring a life-changing radio program to a community. Information from that radio can turn a farmer's harvest from one of little, to one of bounty. Through a simple phone call, farmers — especially women — can make their voices heard by the leaders in their community. All these things combined can change lives and opportunities well into the future. Give a gift that makes a difference.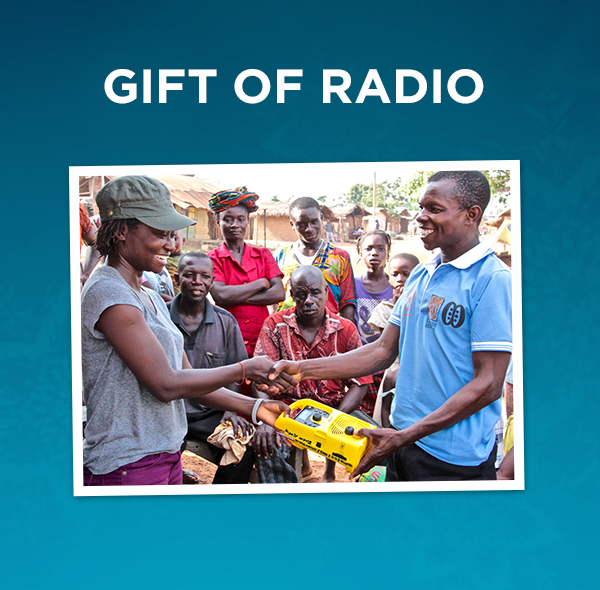 Give the gift of information
Donate in the name of someone else, and we'll send them a beautiful eCard that you can customize with your own message.